Sponsors Page
These Sponsors are companies that I have personally done business with. I have been pleased with their products and service. Their links have been included at a small fee to help pay for the tremendous amount of worldwide traffic this web site has attracted. Please visit the sponsors and if you choose to do business with them, let them know that you found them from Varmint Al's Web Pages.
Thank you, and Good Hunting... from Varmint Al
---


A general purpose transient dynamic finite element program capable of simulating complex real world problems. The very best FEA software available in my opinion.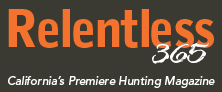 Relentless 365 California's Premiere Hunting Magazine. Check out my coyote hunting article.

Bethel Harbor is Bethel Island's Finest Full Service Marina.

Simple and accurate ballistic software for comparing loads and optimizing your ammo.

Big Bad Wolf Productions

New DVD "All Hogs Go To Heaven" The Quest for the 500 yard club.


I really enjoyed the video. Rich Gregorchik and Jamie Dodson make some spectacular shot on ground hogs as they progress toward the 500 yard mark. They give the viewer good advise on the rifles, optics shooting techniques that they use. And above all -- Remember -- All Hogs Go to Heaven!

Serving Shooters for over 30 Years. No matter What Your Game, We've Got You Covered. MidSouth Shooters Supply has the BEST price on the new 17 HMR ammo. Check out their new Varmint Page. I buy all of my 17 HMR ammo from MidSouth.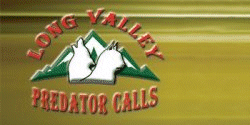 Long Valley Game and Predator Calls. They carry a full line of predator calls and game calls. The reason most people don't make the sound board like Long Valley does is because it requires making each sound board by hand. LV doesn't use a jig to make the sound board (which is how most are made). They make each call one at a time by eye on a belt sander, no jig. This requires a little more work as well as tuning. Each call has been hand tuned for the best sound. Tuning takes a lot of time and requires the use of a mill file to get it just right.

MidwayUSA A complete source for hunting, shooting, and reloading supplies. They also support the NRA and have an NRA "Round-Up" which helps to protect the Second Amendment.

Winter Magic is all about hunting in the snow and when it is snowing. These guys do an excellent job of calling and spotting predators in the snow. They give some really useful tips on selecting which animal to shoot first for a double. About half way through, I was ready to put my long johns on. These gentlemen are much tougher than it am. Below zero temperatures were just a mater of fact and didn't seem to bother them at all. This is a very well done DVD and worth viewing. The caliber of choice was the .204 Ruger and they made some excellent shots with it.


My African Experience David Vance's DVD as he predator hunts Africa. Africa is one of the best kept secrets when it comes to hunting some of the "lessor" known predators. If you like coyote hunting, and are looking for a real adventure, then perhaps you should consider a African Jackal hunt. Hated and despised by ranchers and farmers in Africa, jackals are very similar to coyotes. Click on the image to read more about the DVD. This is a very interesting DVD to see how predator hunting is done in Namibia, Africa.

The Best Archery Shop in Ceres, CA


DVD Videos, Turkey and Deer Calls. The Prairie Dog PowWow DVD is GREAT!

ALLPredatorCalls.com offers a huge selection of Coyote, Fox, Bobcat, and other Predator & Varmint, Game Bird and Game Animal calls from the biggest selection of game call manufacturers on the Internet! They currently offer over 545 different calling related products from 49 manufacturers. More products are added each week!

This is a very entertaining video with lots of action. It is almost like you are on location. There is one running coyote shot that is a Must See. Click on the banner to visit Varmint Safari Site. Be sure to tell them where you saw the ad. Thanks... from Varmint Al

Makers of the finest exotic hardwood & acrylic predator calls. They really work!

Bullberry Barrel Works Ltd. Excellent Barrels and Stock Work for the Contender and Encore.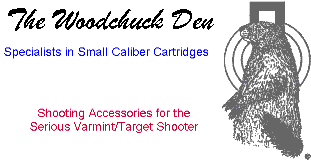 Buy materials from Online Metals in any quantities/sizes.
---
Last Updated 01/23/2013
End of the Sponsor Page